Presidential Speeches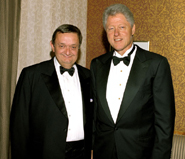 President William Jefferson Clinton
December 8, 2001
"While there are a lot of companies who meet every year and celebrate their successes, there aren't too many that have as much to celebrate as you do. Over the past 8 years, during the longest economic expansion in American history you grew faster than any management consulting company in history, and I congratulate you for that. And the small and medium-size businesses that you helped to flourish fueled America's economic growth."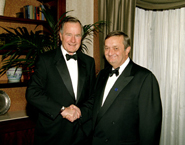 President George Herbert Walker Bush
December 11, 1999
"Businesses like IPA are generating the kinds of jobs and opportunities that we need to stay strong, providing the kinds of innovative services and products we need to stay productive."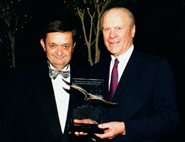 President Gerald R. Ford
January 3, 1998
President Gerald Ford, in his keynote address, indicated that small business was "vital" to the American economy - producing more jobs than the Fortune 500 companies. He stated that 70% of all Americans are employed by companies with less than 50 employees. He praised IPA for its fast growth and work in helping small business owners improve their business operations.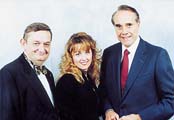 Senator Bob Dole
December 12, 1998
Senator Dole, in his keynote address, indicated that small and medium-size businesses tended to be more competitive than large businesses. He stated that we should never reach a point where large businesses become the focal point of national policy. He was concerned that this would not benefit the average citizen. Senator Dole expressed support for the role IPA plays in assisting business in meeting the many challenges they face in our economy; and praised IPA for its fast growth and efforts in helping business owners improve their company's domestic and international operations.